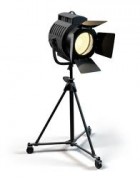 Dec 19, 2011 – Our Prepaid Spotlight twinkles on Russell Simmon's UniRush LLC family of prepaid cards with unique upscale graphic designs and a striking brand image portraying diamonds. The RushCard prepaid card corral includes the Pink Diamond RushCard, Purple Diamond RushCard, Black Diamond RushCard and a new specialty design by Kimora Lee Simmons called the KLS RushCard. If diamonds aren't your thing, the RushCard also includes a basic black design, a blue Dynasty design and the Baby Phat card. RushCard Visas come with lots and lots of great features that many prepaid customers enjoy.

The RushCard Visa caters to customers looking to avoid high check cashing and overdraft fees that come with a payday loan service or traditional bank. At the same time, RushCard attempts to give those same people all of the power that comes with a bank account like instant access to balance, deposit and transaction information via online portal, mobile smart phone or FREE 24/7 customer service by telephone. With seven beautiful graphic designs to choose from, cardholders can pick the one most suited to their personality. Keep in mind, some of the designer cards cost a little more for those who want to project their fashionable style.
After scanning the RushCard website, you will notice an enormous amount of quality information that will help you decide if this is the card for you. The site has easy-to-navigate pages with distinct links across the top of the page to educate and inform including – Why RushCard, How it Works, Features & Benefits, Direct Deposit and Customer Care. On the bottom left of the home page, you will also find a link for Special Offers & Promotions. Currently, if you add money to a RushCard using Direct Deposit, you will be entered for a chance to win weekly prizes of $200 and quarterly grand prizes of $1000 until August 29, 2012. There is also a Lunch with Russell 2012 Sweepstakes where entrants depositing their tax refund on a RushCard by April 30, 2012, can win a two-day/one-night trip for two to meet Russell Simmons. Included in the package is a lunch for two with Russell, a consultation with Russell's financial planner, a shopping spree, round-trip airfare for two and hotel lodging for two. One last extra feature we would like to mention is the Shopping Offers page that provides discounts and incentives with various retailers for RushCard customers.
As you can see, we are excited to inform you of how RushCard goes beyond the average prepaid card to offer great features and benefits to their prepaid debit cardholders. Before we sign off, we would like to leave you with some of the most notable RushCard features:
100% Guaranteed Approval* – No Credit Check
Free direct deposit & $0 Activation fee
Only card that lets you change your fee plan whenever you want to
Free prescription discount card
Easy Bill Pay – pay bills, rent, or write personal checks
Card to card transfers