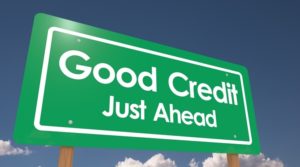 Having a good credit rating is essential to modern-day living as it determines whether or not you can rent a car, receive a loan (including a mortgage!), get an apartment lease, and sometimes even get a job – not to mention being approved for a credit card or getting an account at a banking institution. Practically everything you do as an adult requires a decent credit history and rating.
One of my long-time friends wrecked his credit early on in his life (due primarily to a bad gambling problem, which he has mostly recovered from). So I've seen first-hand the kind of economic and emotional suffering that lack of access to credit can inflict on someone.
If you have made some mistakes with your credit history and have a low rating or score, it's time to start repairing it. There are many ways you can do this, and in time your credit score can improve significantly.
Order Your Credit Report
The first step to repairing your credit is determining where you stand. This is important not only to know what your current rating and score are but also to see what is on your report and find out if anything is inaccurate. It is possible that you are a victim of fraudulent activity which is the reason for your low credit score, or there may simply be inaccurate information that can be corrected. If you haven't ran and reviewed your credit report in the last year, then you are entitled to a free one from annualcreditreport.com. Otherwise, you can request a credit report from each of the three major credit bureaus: Experian, Equifax and Transunion. You may notice some information is present on more than one report, but not always, so ideally you should review all 3 reports (I know, I know, sounds like great fun).
Resolving Discrepancies On Your Credit Reports
Next, you should solve any discrepancies you have found. If while reading your credit reports you notice items that have been there for more than seven years or you see indications that you are being penalized for something you never did, such as not paying back charges on a credit card you didn't own, then you need to request for the charges in question to be removed from your credit reports.
Make a list of all the errors on your credit reports, and contact the credit bureau to have it removed. Each credit bureau will have their own system for solving discrepancies, details of which should be available on their websites. You will have to provide them with sufficient proof of their error in order to make your case, and hopefully the dings in question will be removed in a short amount of time.
Paying Bills On Time
Now it's time to start repairing your credit. The first thing you should always do is make sure all of your bills are getting paid on time. Any time a bill is late, the creditor can report it to one or several credit bureaus and it will affect your credit history and rating. Avoid paying bills late, even if you plan to inform the company of it beforehand. Focusing on having bills paid on time will often make a larger positive impact on your credit score than other methods of repairing your credit. On-time payment should include more than just credit cards: your electric bill, phone and Internet bill, cable bill, and other monthly bills also get reported.
Tip Del Dia: When you move out of an apartment, make sure you shut off all utilities prior to doing so.  Once, I moved out but forgot to notify the electric company.  Someone then moved in and proceeded to use "free electricity" for 3 years, and I was stuck for a bill of several thousand dollars.  True story!! I could have tried to take the person to small claims court, but the property management company had lost the rental records, so basically I was stuck paying the charge.  In addition, if I had been smart and had been routinely checking my credit report, I would have discovered this issue much sooner.
Apply For A Secured Credit Card
If you can't obtain a regular unsecured credit card, your next best option is to apply for a secured credit card from a reputable company-preferably your own credit union or banking institution. A secured credit card works like a regular credit card in terms of fees and ability to use anywhere that unsecured credit cards are accepted.
The difference is that your spending limit is determined by how much money you put on the card, similar to using your debit card. You will fill out an application for the card and put an amount of at least $200 or $300 on it. You should be sure you don't max out your spending every month and (of course!) make sure to pay down the balance on time each month to see the full beneficial effects on your credit score.  Also, these secured cards often have quite high interest rates, so never carry a balance!
Join A Credit Union
Lastly, we further recommend that you consider joining a credit union. In contrast to a regular banking institution, credit unions tend to be more willing to offer loans to their members, versus walking into a bank cold-turkey.  Regular repayment of loans is another great way to start the healing process.