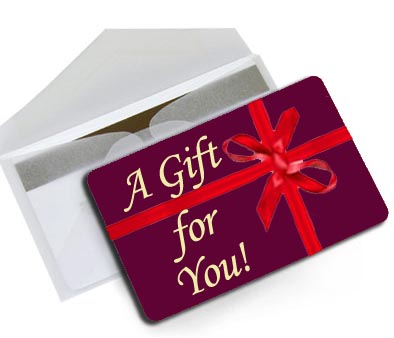 Think of prepaid debit gift cards as high-tech gift certificates. Some are for use at a specific store or service provider (like the extremely popular Walmart Gift Card). Others are "universal" gift cards that generally can be used at any retailer that accepts credit and debit cards but usually cannot be used to obtain cash from ATMs and other sources.
While prepaid gift cards are great for birthdays or other occasions, they come with potential risks and costs. That's why you should always read disclosures carefully and ask, for example, if a card has an expiration date that could wipe out a remaining balance after a certain time period (something prohibited under some state laws) or if fees will be deducted when the card is used – or not used. Check back with this site, as we will review some of the best prepaid gift cards for you, so you can get the best deals possible.
We've provided a number of resources for folks who have (or want to get) gift cards. Check these out:
Also, be sure to check out our learning center for lots of tips and information on how to buy and use prepaid debit gift cards.