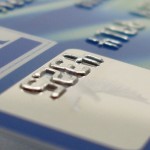 Prepaid debit cards are a smart and cost-effective alternative to carrying cash and paying check cashing fees. A good prepaid debit card can be better than a "traditional' bank account in many ways. But how do you decide which of the dozens of debit cards are the best?
Prepaid debit cards are not credit cards. Because prepaid debit cards are "pre-funded" (with the amount of money you deposit in the account related to the debit card), you only spend the money you have (so you won't get over extended or run into credit problems). Even better, almost anyone can qualify for a prepaid card (there usually is no credit check required, and you don't need to have an existing bank account).
We Help You Find the Best Prepaid Debit Cards
There are dozens of good prepaid debit cards. Many are similar (and many are issued by the same banks). So how do you choose which card is the best?
We've tried to make it easy for you, by reviewing all of the top prepaid debit cards and by providing handy calculators and reviews for you to use to enter information about how you expect to use your card. Generally, the best debit card is one issued by a reputable and consumer-friendly issuer, that has the features you need, and that has the lowest fees for your expected use.
The best prepaid debit card for you may not be the best debit card for me.
For each of the cards reviewed, we tell you exactly how much it costs, and how you can load money on the card. We also tell you how you can use each of the cards. You'll find that most of our favorite prepaid debit cards are cheaper than a regular bank account, and let you use them at almost every merchant location (at regular "brick and mortar" stores, as well as on the Internet or over the phone).
Ready to find the right prepaid debit card?
Use our card search engine (at the top right of this page), or browse the prepaid debit cards listed on the right hand side of the page. Make sure to check out the "Fee Examples" at the bottom of each card, and play around with the calculator using your expected usage scenarios. We are confident you'll find the right card for your needs.